Business Incorporation
New Business Start-Ups Services
The biggest challenge in setting up a new business is determining what type of business should you choose.
Our CPAs will help you choose the best new company set up for your specific situation and business type!
Choosing the wrong type of formation can lead to unexpectedly large tax bills as well as limiting the company's tax strategy options. LLC may not or may not be best for you!
These business options include:
Limited Liability Company (LLC)
Corporations
S-Corporations
Partnerships
Professional Corporations (PC)
Not-for-Profit
New Business Start-Ups Services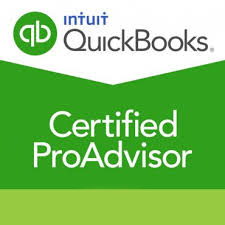 What clients say
FROM CUSTOMERS JUST LIKE YOU
Johnny S.
Peter Demian and his staff are by far the best accountants I've had. they've handled my business and personal income tax for a few years now and each time they go above and beyond the normal levels of service. When I come in with a bunch of paperwork, they take the time to simplify and organize the data into legible, organized information which then benefits the client. I highly recommend them for book keeping and tax services.
Ed D.
Fast and efficient. Scanned all of my materials to Peter and was done with my tax return in about a week. The refund came direct deposit and so did his very reasonable fee. I would recommend him to friends and family.
Lola C.
I don't think I've ever had a speedier or less stressful tax season! I worked with Pete and Maria, who were friendly, helpful and quick to respond. I didn't even have to leave the house! (which for a busy Student and Teacher is a big plus) Maria was attentive and helped me understand anything I wasn't sure about. I highly recommend Demian and Company.
Hisham C.
This was our first time visiting Demian and Company to have our taxes done as we had to change accountants (we had several issues with our previous accountant). Anyway, I would highly recommend Peter as he is very is personable, highly knowledgeable and excellent to work with (patiently provided us with very thorough and detailed responses to all our tax questions). Maria and the rest of the staff at Demian and Company were also great (very prompt in returning e-mails/phone calls and extremely courteous).