Bookkeeping
Great bookkeeping is essential to any business because it allows you to manage your accounting, income and expenses so that you know where your money is coming from and where it's going. Our firm can help you handle your bookkeeping needs with a range of services designed to allow you to set up and handle as much of the financial details as-is possible so that you save money while keeping accurate records. We work with QuickBooks ProAdvisor to ensure that you can keep your bookkeeping up to date without the help of a professional accountant so that we can assist you to periodically file accurate records. Our team is available to help with your bookkeeping needs on a daily, weekly, monthly or quarterly basis.
QuickBooks ProAdvisors
The accounting software is designed for small to medium-sized businesses and is easy for the layman to understand and use without learning accounting. QuickBooks Proadvisors can make sure your bookkeeping is always up to date. Ask us about the option that's best for you!
Anything Plus Everything QuickBooks!
Our number one goal is to provide the highest level of quality client services. One of the things that allow us to provide this level of client service is our thorough understanding of how QuickBooks works. We know this program through and through. Our team prides itself on being Quickbooks Experts. Whatever QuickBooks obstacle you're facing, we are ready to help!
Schedule Direct with Our Office Now!
Monthly Bookkeeping Services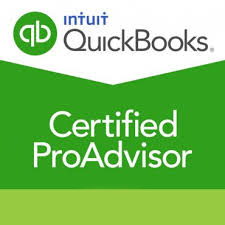 What clients say
FROM CUSTOMERS JUST LIKE YOU
Johnny S.
Peter Demian and his staff are by far the best accountants I've had. they've handled my business and personal income tax for a few years now and each time they go above and beyond the normal levels of service. When I come in with a bunch of paperwork, they take the time to simplify and organize the data into legible, organized information which then benefits the client. I highly recommend them for book keeping and tax services.
Ed D.
Fast and efficient. Scanned all of my materials to Peter and was done with my tax return in about a week. The refund came direct deposit and so did his very reasonable fee. I would recommend him to friends and family.
Lola C.
I don't think I've ever had a speedier or less stressful tax season! I worked with Pete and Maria, who were friendly, helpful and quick to respond. I didn't even have to leave the house! (which for a busy Student and Teacher is a big plus) Maria was attentive and helped me understand anything I wasn't sure about. I highly recommend Demian and Company.
Hisham C.
This was our first time visiting Demian and Company to have our taxes done as we had to change accountants (we had several issues with our previous accountant). Anyway, I would highly recommend Peter as he is very is personable, highly knowledgeable and excellent to work with (patiently provided us with very thorough and detailed responses to all our tax questions). Maria and the rest of the staff at Demian and Company were also great (very prompt in returning e-mails/phone calls and extremely courteous).