Want to Use the IRS's Online Tools? You Might Need a Selfie
---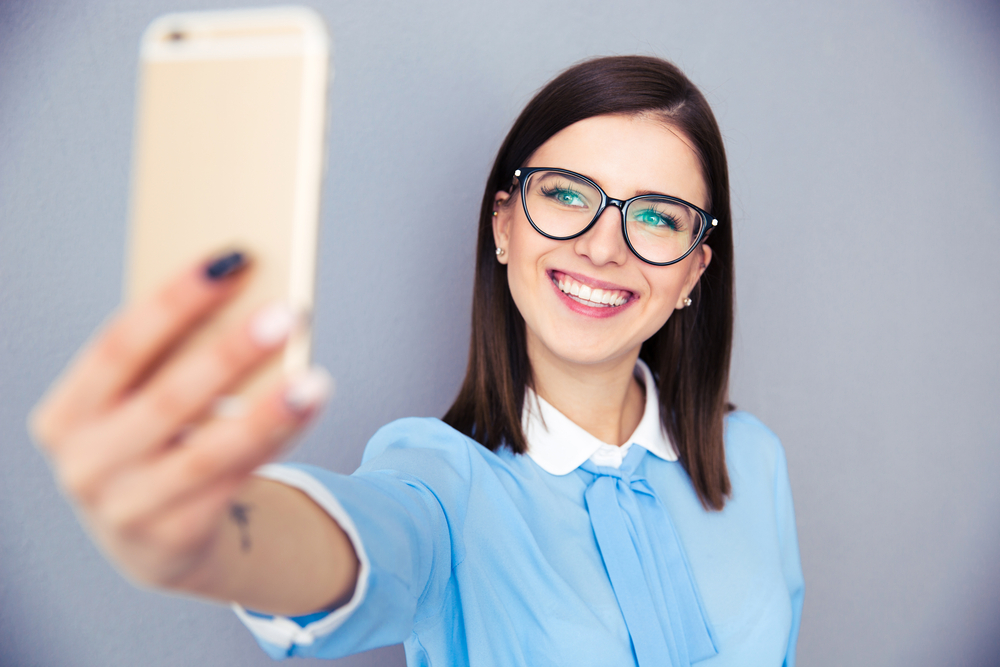 If you use any of the IRS's online tools—including the Child Tax Credit Update Portal, receiving copies of your tax transcript, and viewing payment agreements with the IRS—the way you access those tools will be changing soon. As of summer 2022, you'll have to create an account using a third-party identity verification company called ID.me, and that may require submitting a selfie. Here's what you need to know.
What Will Be Accepted?
To create an account with ID.me, a simple username and password won't be enough. You'll need to provide a government document with a photo (driver's licenses, state ID, passport, etc.), but in addition to this, you'll also need to submit a video selfie using your smartphone or computer. The hope, of course, is that this additional level of verification—particular "live" verification of your identity—will greatly reduce instances of fraudulent use of the IRS's online tools.
What If I Have an IRS Account Already?
If you already have an IRS account, it will continue to work until this summer. At that point, when you attempt to log back into the IRS website, you'll be redirected to ID.me to create your third-party verification account. New IRS accounts are already being redirected to ID.me for account creation and verification purposes.
Can I File My Return without One?
You may have heard some rumors stating that you'll need this new verification account to file your tax return or make payments to the IRS. This is not true. You can continue to file your tax return and make payments using a credit card or bank account without logging into the IRS website. In a recently released statement, the IRS said, "The IRS emphasizes taxpayers can pay or file their taxes without submitting a selfie or other information to a third-party identity verification company. Tax payments can be made from a bank account, by credit card or by other means without the use of facial recognition technology or registering for an account."
How Does It Work?
So how does this ID.me thing work anyways? It relies on a form of facial verification similar to what many smartphone users rely on to unlock their phones. The software compares your video selfie to the government ID on file to verify your identity. The software was launched in 2010 and is used by governmental agencies such as the Social Security Administration, VA, and state unemployment agencies. If you enrolled or unenrolled in the advanced Child Tax Credit payments last year through the IRS, then you've likely already used the ID.me software, as it was required for accessing the Child Tax Credit Portal.
What If I Encounter Issues?
The use of ID.me is not only intended to prevent fraud, but to make logging in easier. However, some users have encountered issues with the service. In some cases, users experienced months-long delays with unemployment benefits because they could not verify their identity. If you're experiencing issues with the ID verification process, ID.me offers a secondary option in which users can have their identities verified over a video call with an ID.me employee called a Trusted Referee.
If you simply do not want to use facial recognition as a form of ID verification—for privacy reasons or any other reasons—the IRS does provide a link with alternative options for specific purposes. For example, if you're trying to request tax transcripts, you can do this by mail and skip the ID verification process. However, note that requesting transcripts by mail will take longer than requesting digital tax transcripts.
What If I Have Questions?
You can learn more about ID.me and the verification process on the ID.me website and through IRS.gov. However, if you still have questions about this process and how it will impact your use of the IRS's online tools, you can contact Demian & Company CPAs for further information and assistance. We encourage our clients to set up an ID.me account as soon as possible. The initial verification process can take some time, so it's a good idea to have this step completed before you need quick access to tax transcripts, IRS repayment plan information, or other important IRS tools. By planning ahead and setting up your ID.me account now, you'll be able to quickly log in and access the tools you need in the future. Give us a call today if you have any questions about this process or your taxes in general.