Tips for Protecting Your Identity When Filing Your Taxes
---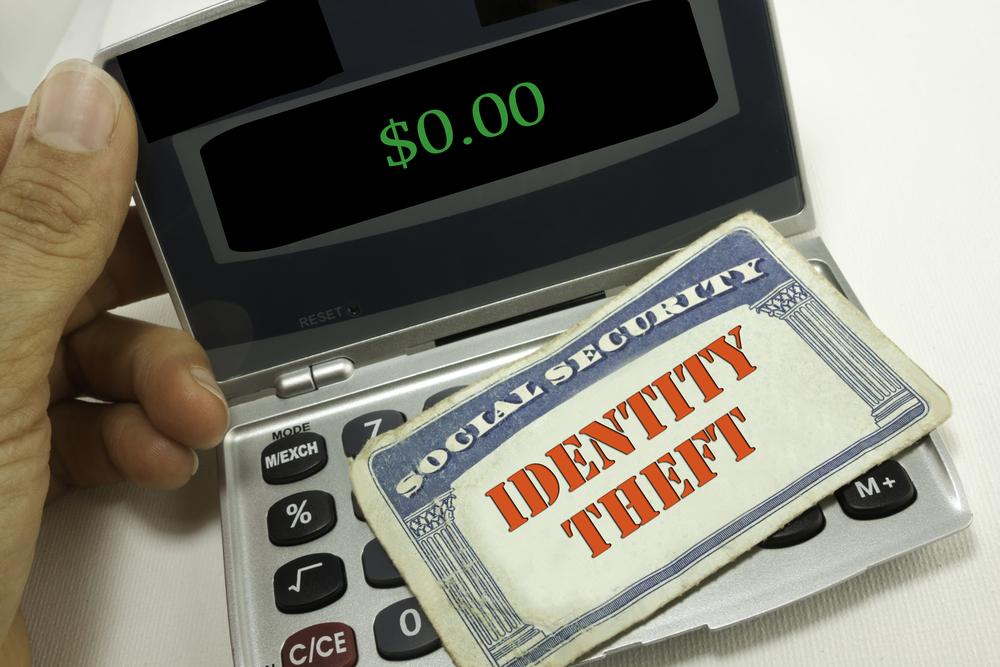 Though the deadline for filing taxes this year changed dramatically, one thing about the process hasn't changed at all: Tax season is a prime opportunity for scammers and identity thieves to steal your information. A great deal of sensitive data is necessary to file your taxes, from your financial data to your personal identifying information, like your Social Security number. So, how can you protect your identity while filing your taxes? Keep reading for some tips.
Know the Signs of a Scam
First and foremost, it's important to arm yourself with the knowledge needed so that you can identify a tax scam when you see one. Here are some common ways that identity thieves will use your taxes to try to steal your information:
Posing as the IRS and claiming you have overdue taxes
Requesting your IP PIN as a form of identity confirmation
Threatening lawsuits or arrests for unpaid taxes or unfiled returns
Posing as a financial institution and requesting account numbers for identification
It's important to know that the IRS will never contact you via text, social media, or email. While there are circumstances in which you may receive a phone call, you should have received several notices in the mail before any phone contact would be made. If you've never been contacted by the IRS regarding overdue taxes or other tax matters via the mail, you can feel confident that any other form of contact you're receiving is not actually from the IRS.
Use Multi-Factor Authentication
On any site where you're required to enter or use personal identifying information or financials, use multi-factor authentication whenever it's offered. This might be in the form of both a password and a PIN, or a security question after putting in the password. Additionally, make sure your passwords are strong, and you don't use the same password for multiple sites. We recommend using a password manager to keep track of all your passwords and assist with generating strong, randomized, unique passwords for each site you use.
Get an IP PIN
The IRS recently expanded its IP PIN program to make it available to more taxpayers across the country. This is a six-digit number assigned to you by the IRS, which you will use on your tax return. The program does require you to opt in, so if you'd like to receive an IP PIN, you can apply for one here. Once you opt in, no e-filed return will be accepted without the IP PIN, and any return filed by mail will receive careful scrutiny if the correct IP PIN is not included. This is another form of multi-factor authentication that is exclusive to your tax returns, making it much more difficult for thieves to file false returns in your name and steal your tax refund.
Make Sure the Site Is Secure
You should always give careful scrutiny to the websites you're using before entering any sensitive information online. If you're filing your taxes online, make sure you're using a trusted source, and double check that the self-filing software encrypts all of your data before you submit it. Look for web addresses beginning with "https" to signify that it's a secure site.
Encrypt Anything You Send
If you're using a CPA or tax preparer to file your taxes, make sure anything you send to them is encrypted. Unencrypted emails are easy for hackers to steal information from, so you don't want to be sending vital documents and data via regular email.
We offer multiple options for submitting data to our CPAs. If you'd like to send your documents via email, we can send you an encrypted email first so that your reply is encrypted when you send over the necessary documents. Or, you can use our secure client portal to safely upload any documents your CPA might need. We use only the most secure software for managing our clients' documents and take all necessary steps to ensure the information you entrust to us is kept safe.
Filing taxes is stressful enough without having to worry about your tax return leading to identity theft. So, follow the advice given above to help protect yourself. Educate yourself about the most recent tax scams, and take the necessary steps to safeguard your identity. And if you're looking for a tax preparer that you can trust, contact us today. We'll get your return safely filed while keeping your information completely safe and protected from would-be thieves. Call now to schedule an appointment with one of our accountants!