QuickBooks, ProAdvisors and You
---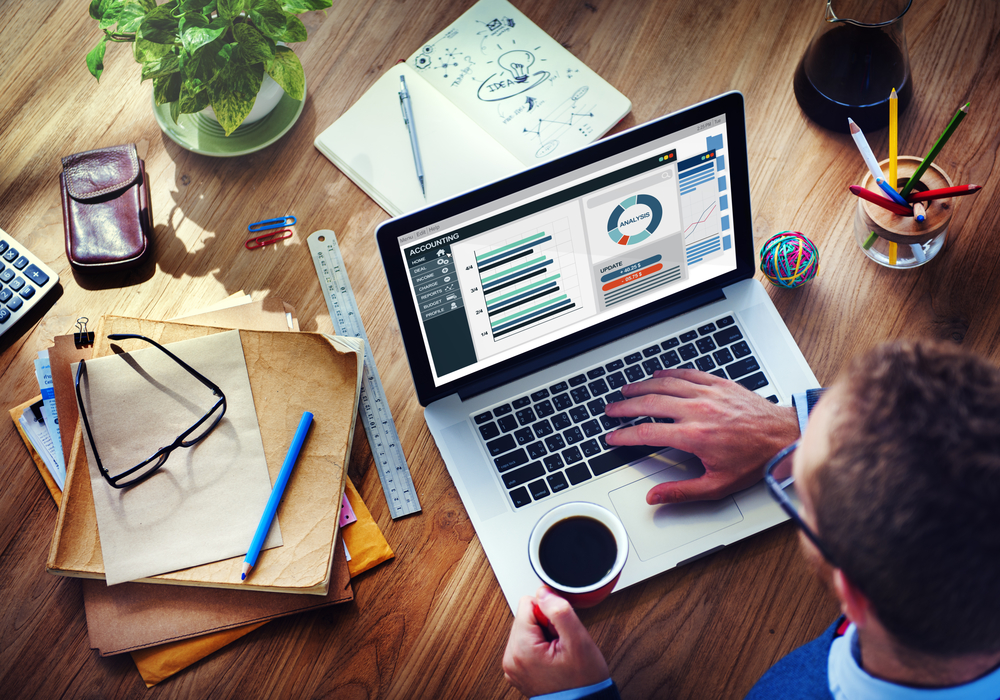 QuickBooks is one of the premiere accounting software packages that is designed for small and medium-sized businesses. The software handles basic bookkeeping functions as well as monitors payments, keeps track of bills, and even deals with payroll, depending on the version of software you have. QuickBooks is used by over 80 percent of small businesses in the United States with over 1 million subscribers to the online version, QuickBooks Online.

QuickBooks Online offers full accounts payable and receivable support, billing and invoicing, expense tracking for business-related expenses, and generating financial reports.

The desktop version of QuickBooks comes in four different varieties: Mac, Pro, Premier, and Enterprise. Pro is designed for businesses that are just starting and users can upgrade to Premier or Enterprise as their needs grow. Each successive version provides more options, such as the ability to budget and forecast future costs and income. They can also generate industry specific reports, such as a specific P&L statement for a specific client.

The most recent update to QuickBooks, QuickBooks 2018 has added some spiffy new features to all of the Windows based versions of QuickBooks. Included in the new software are the following:
Multiple monitor support for up to three separate screens.
The ability to search for a specific account in the Chart of Accounts.
The inclusion of a Past Due stamp on invoices sent to customers.
The ability to switch between cash and accrual methods, which will make tax filing easier depending on how your business files.
Inventory report enhancements to change filters or add columns to some inventory reports.
But with all of the things that QuickBooks does, it can be easy to get lost in the software, especially if you're just starting your business. Thankfully, there's a way for you to get professional help when you need it. QuickBooks and Intuit have an extensive training program for accountants to become Certified ProAdvisors.

What Do Certified ProAdvisors Do?

You might think that every accountant or CPA knows QuickBooks. That's not necessarily true, however. Most do have a passing familiarity with the software and know how to do what they need it to. But when it comes to understanding the full functionality of the software, they may draw a blank. After all, there's much more to QuickBooks than just entering data so you can file your taxes.

A certified ProAdvisor like the ones found at Demian & Company can help you get the most out of QuickBooks. They can answer your questions about how to run estimates and handle inventory using the software.
A great certified ProAdvisor doesn't just know QuickBooks inside and out either. They're able to take that knowledge and translate it so that you comprehend it. After all, it doesn't do you much good to talk to an expert if you can't understand what they are saying. You have a business to run, after all. Your time is important and every hour you spend trying to translate what you're being told into terms that you understand is an hour that you aren't focused on your business.
There are many other areas that a certified ProAdvisor can help you with.
Upgrades – If you're moving from an older version of QuickBooks to this year's update, you may get swamped by all of the new features that have come about since your version. A certified ProAdvisor will help you understand the new features and get you up and running quickly, combining your old expertise with how to take advantage of the new tools at your fingertips.
Reconciliation – If you are having problems with getting your records to match, a QuickBooks ProAdvisor will be able to help you locate and correct your errors. They will also help you learn the shortcuts so that you can find them on your own if it happens again.
Training – Sometimes you need to bring someone else up to speed on your QuickBooks quickly. It doesn't matter if it's a new hire or someone who's been using QuickBooks for years. A certified ProAdvisor is going to be able to train them in how to get the most out of your software. No two businesses are alike, which means your approach to using QuickBooks will be different, and your QuickBooks ProAdvisor will understand that and take it into account.
Ongoing Support – A ProAdvisor isn't just there for a one-shot experience. They are also there to help you whenever you need it. Once you establish a relationship with a ProAdvisor, they can continue to help you with any future needs you have.
With over 14 years of experience, Demian & Company doesn't just have the QuickBooks experience that you need to help your company. We also have the accounting expertise to make every part of the financial side of your business click together and run like a well-oiled machine. Our record of satisfied customers, both business and personal, speaks for itself. If you're looking for a QuickBooks ProAdvisor with a firm background in accounting practices, Demian & Company is here to help. Contact us today for a consultation to see what we can do to help your business thrive in today's competitive market.