Configuration Tips to Make QuickBooks More Effective for Your Business
---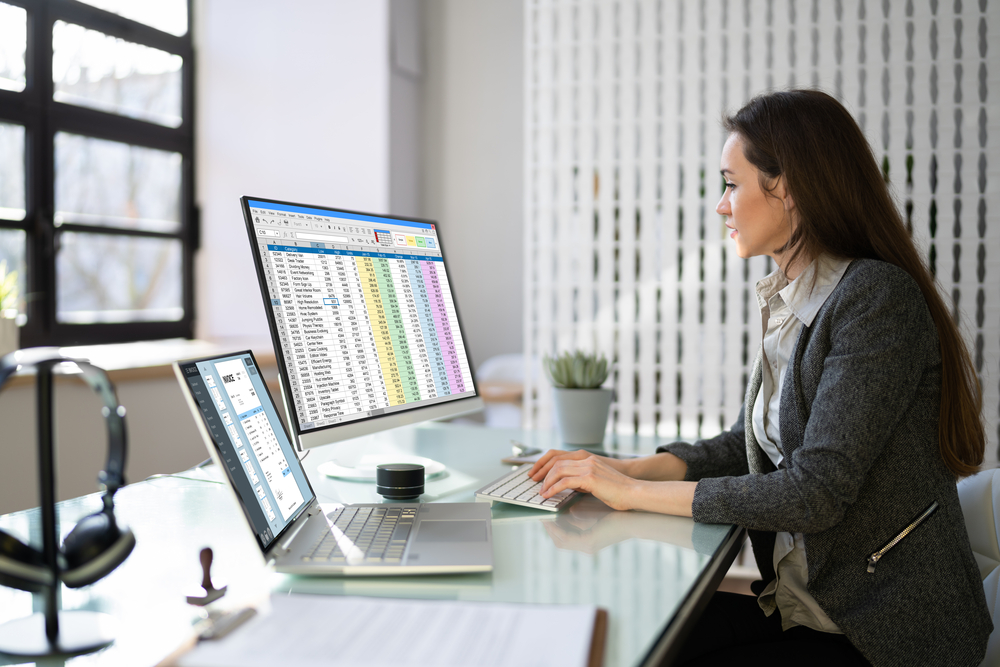 QuickBooks is an incredibly powerful tool for managing your business finances. However, to get the most out of the software, it's essential to configure it correctly. By taking the time to set up QuickBooks effectively, you can streamline your bookkeeping processes, save time, and gain greater insight into your business's financial health. Here are a few configuration tips to help you make QuickBooks more effective for your business, making your bookkeeping simpler and easier than ever.
Customize Your Dashboard
Your QuickBooks dashboard is the first thing you see when you log in, so it's essential to make sure it's set up to show you the information you need at a glance. Customizing your dashboard allows you to tailor the information displayed to your specific needs.
To customize your dashboard, click on the "Customize" button in the top right corner of the screen. From there, you can add or remove widgets, move them around, and resize them. You can also select the data that each widget displays, so you can see the information that you most often need with just a single glance.
Set Up Your Chart of Accounts
Your chart of accounts is the backbone of your accounting system. It's a list of all the accounts you use to track your business's finances, such as income, expenses, assets, and liabilities. Setting up your chart of accounts correctly is crucial to ensure accurate bookkeeping and financial reporting.
To set up your chart of accounts, go to the "Lists" menu and select "Chart of Accounts." From there, you can create new accounts, edit existing ones, and organize them into groups. It's important to be consistent in your account naming and grouping to avoid confusion and ensure accurate reporting.
Create Custom Fields
QuickBooks allows you to create custom fields to track additional information about your customers, vendors, and transactions. Custom fields can help you capture data that's specific to your business and enable you to run more detailed reports.
To create custom fields, go to the "Lists" menu and select "Custom Fields." From there, you can create fields for customers, vendors, and transactions. You can choose the type of data you want to capture, such as text, date, or number, and give the field a name that's meaningful to your business.
Automate Recurring Transactions
If you have transactions that occur regularly, such as monthly rent or a subscription payment, you can set them up as recurring transactions in QuickBooks. This feature saves time and reduces the risk of errors by automating the process.
To set up a recurring transaction, create the transaction as you normally would, then click on the "Make Recurring" button at the bottom of the screen. From there, you can set the frequency, start and end dates, and other details of the recurring transaction.
Use Classes and Locations
Classes and locations are two powerful features in QuickBooks that allow you to track different segments of your business. Classes are used to track different types of business, such as product lines or departments. Locations are used to track different physical locations, such as stores or offices.
To use classes and locations, go to the "Lists" menu and select "Class List" or "Location List." From there, you can create new classes or locations and assign them to transactions. You can also run reports that show the performance of each class or location, providing valuable insights into your business.
Set Up Automatic Bank Feeds
One of the most time-consuming tasks in bookkeeping is manually entering data from bank statements into QuickBooks. However, you can save time by setting up automatic bank feeds. QuickBooks can connect to your bank account and download your transactions automatically. This will help you keep track of your transactions in real-time and reduce errors in data entry.
To set up automatic bank feeds, go to the Banking section in QuickBooks and follow the instructions to connect your bank account. Once you have done this, QuickBooks will download your transactions automatically.
Use Items and Assemblies
Items and assemblies are another powerful tool in QuickBooks that allow you to track your inventory and generate accurate invoices. Items are the products or services you sell, while assemblies are groups of items that you sell together.
When you create an item or assembly in QuickBooks, you can assign it a name, description, price, and other attributes. You can also track how many items you have in stock and set reorder points. By using items and assemblies, you can generate accurate invoices quickly and easily. QuickBooks will automatically calculate the total amount due based on the items or assemblies you have sold.
Contact Demian & Company, CPAs, today for assistance in setting up your business's QuickBooks, or to receive professional business bookkeeping services.