Tax Return Preparation
Tax Planning
Tax Return Review
Remote Service
IRS Audit Representation
IRS Installment Agreement
IRS Settlements
Tax Return Preparation
Anyone can file tax returns. In fact, the IRS estimates that it will take you an average of 16 hours to handle the records keeping, paperwork, and filing for a standard 1040 form (filled out by 69% of all taxpayers). However, if you have more than basic tax needs, a professional can help you to take advantage of laws and deductions that can save you money. We can help you to review your financial status, your assets, and your options to ensure that you are utilizing every law that can help you to minimize tax liability.
Tax Planning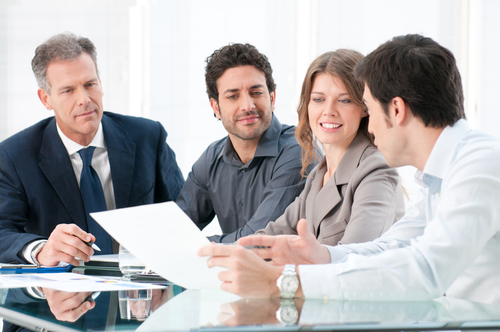 Tax planning can help you to predict and minimize your tax liability so that you can take better control of your finances and your assets. The team at Demian & Company can work with you throughout the year to steer you through the complex decisions that will affect your taxes.

We can also offer advice on choosing the best options for minimizing your taxes, and reducing liability. Tax planning can help you to protect your investment and your assets, no matter what they are.
Tax Return Review
Let the experts at Demian & Co review your prior year's tax returns to ensure that you maximized your savings. We can help you go over your previous filings to ensure that everything is in order, and that you are taking advantage of deductions where necessary.

If you've already filled out your current year's filings, we can also help you review them to ensure accuracy before you submit.
Interactive Remote Services
TIME IS MONEY, DONT WASTE IT GETTING THE MOST IN YOUR RETURN. TRY OUR CONVENIENT, INTERACTIVE REMOTE TAX SERVICE. INTERACTIVE COMMUNICATION WITH OUR TRUSTED CPA AT YOUR CONVENIENCE.
Demian & Company, LLC understands that the first quarter of the year is usually a very busy one. In response to our clients' requests and in order to make tax return preparations convenient for you, we have implemented Interactive Remote Tax Services. All you have to do is email, fax or mail your tax refund today!

Your tax return can be as easy as 1, 2, 3!

Easy Secure Document Submission to our Trusted CPA
Email: Receive a Secure Email to which you can attach your documents.
Portal: Receive an invitation to our client portal and upload your documents from your computer, tablet or phone.
Fax: Fax a Cover Sheet and Tax Information to (877) 768-1323.
"Snail" Mail: Mail your documents to our office at,

Demian and Company, LLC
340 North Avenue East
Cranford, NJ 07016-21825

Take a 5-10 minute phone interview with a tax specialist. We offer video conferencing as an option too! Receive your Tax return at your home or office within 24 hours via priority delivery.

That's it!! It's that easy! There is no need to take time off from work to do your taxes! For more information, please feel free to contact our office today!
IRS Audit Representation
Handling an IRS audit can be difficult, but you don't have to face it alone. Nothing strikes fear in people more than receiving an IRS Audit letter in the mail. Audits take significant time away from your business and family, requiring you to gather records substantiating each and every item reported on your tax return and develop a comprehensive understanding of tax law.
The IRS leaves no stone unturned in its mission to determine the accuracy of your tax return. If you don't comply with the Auditors' wishes, the IRS will recalculate your tax and send you home with a hefty tax bill as your parting gift.
Many taxpayers decide to handle a tax audit themselves, and discover they may have been "penny wise," avoiding a representative's fee, but "pound foolish," because they received a substantial bill for a significant tax deficiency. IRS Auditors know that most people fear them and are ignorant of their rights. As a result, they know they can use that fear and ignorance to their advantage.
Rarely do our clients even have to talk with the IRS. While the exact advice we offer will greatly vary depending on your situation, we are highly experienced with IRS audit representation and we can help you to reach a solution.
IRS Installment Agreement
From stopping wage garnishment and bank levies to working out comfortable payment installment agreements with the IRS, the experts at Demian & Co can help you to get your life back. No matter what you owe, we can help you to reach a settlement. Depending on your situation, you may qualify for an installment agreement, partial payment installment agreement, or an offer in compromise. We can also help you to create a strategy to lower your IRS debt or file bankruptcy depending on your situation.
Your personal tax situation is important to us and we can help you to make the most of it with our flexible, creative tax services. Demian & Company's CPAs are proud to offer personal assistance to our clients, in and outside of our New Jersey offices. If you need help, contact us for a consultation.
IRS Settlements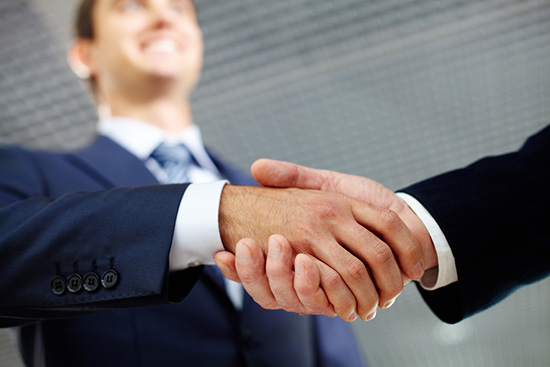 Owe more than $10,000? We have helped our clients settle for pennies on the dollar. At Demian and Company, we work with the IRS so you don't have to. When you are faced with an audit by the IRS you may not know where to turn or what to do. We specialize in working with you to solve your tax problems and negotiate the lowest possible tax debt settlement allowed by law.
We'll talk directly with the IRS for you and negotiate on your behalf. We speak their language and we understand their rules.
Ignoring IRS problems won't help and can make things worse. If you owe taxes the IRS may garnish your wages, your pension, your savings, your property, or even your social security checks. Don't let it get out of hand. We can help.
Contact us today!